Mr. Vijiandran, UP Research Center Agronomist, and UP field personnel
With P. Rajasegaran, Ann Fusorn and Annamalai Rajaendran
Golden Domes Sdn Bhd
Taman Melawati, Kuala Lumpur, Malaysia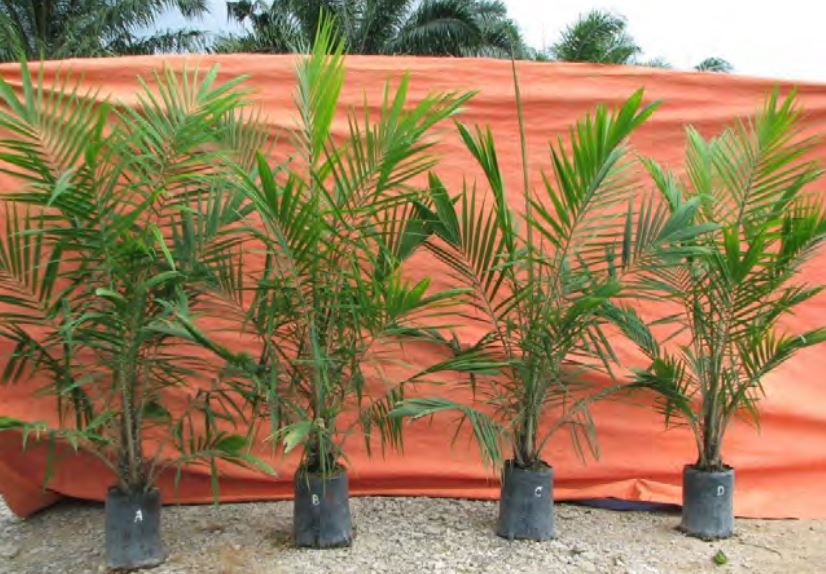 Malaysia is one of the world's leading producers of palm oil as the climate is ideally suited for optimum growth. There are several large palm oil plantations in Malaysia. Suståne Natural Fertilizer, Inc. (aka "Suståne") has a long history of applications and use in Malaysia and several other Southeast Asian nations. While there are many synthetic and several "organic" (both domestic and imported) fertilizers available to the agriculture and horticultural markets in Malaysia and Southeast Asia, Suståne is the only high quality and high performance organic and organic-based fertilizer with a climate and crop-tested history in the region over the past twenty-plus years. Golden Domes, Suståne's Malaysian-based distributor, sought out key palm oil nursery plantations that were amenable and supportive of evaluating alternate fertilizers for their nursery production with onsite research trials.