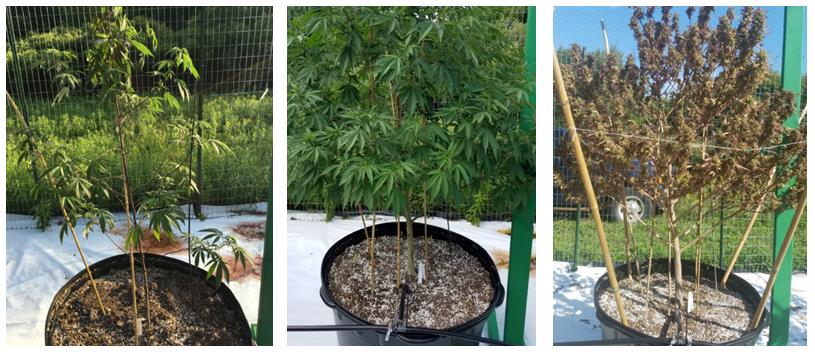 Figure 1: Typical growth and maturation of Cannabis following addition of Suståne Natural Fertilizer. Plant 2.2 shown at time of initial transplant (left), top dress treatment (center), and just prior to harvest (right).
Medical Marijuana Fertilizer Rate Trial, Dr. Brian B McSpadden Gardener, Ph. D, Michigan - 2016
"Different Suståne products were tested as sources of fertility for an outdoor grow of medical marijuana in Michigan during the summer of 2016. Dry bud yield increased by 5 g for every cup of Suståne-based starter fertilizer applied at transplanting (Figure 2).These data suggest that Cannabis growers could optimize their fertility programs using a single application of Suståne's blended fertilizers or just two to four applications of Suståne's organic fertilizers."