Leam Chabang Country Club, Chol Buri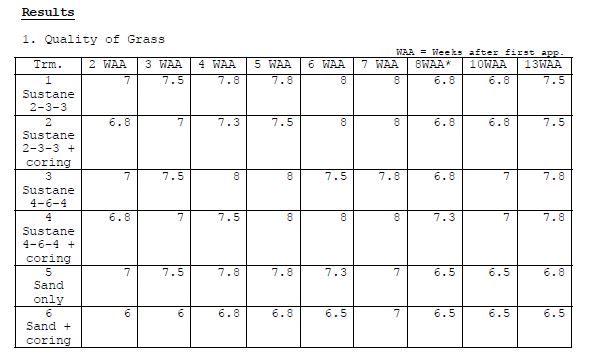 1. In treatments 1,3,5 quality of grass is comparable until 6 WAA after which the untreated 5 dropped significantly.
2. Quality of the cored plots (2,4,6) differed from 2 WAA with the treated plots gave significantly better quality.
3. Recovery from coring is much better in the Sustane treatments (2 and 4) compared to the untreated 6.