Virgina Polytehnic Institute and State University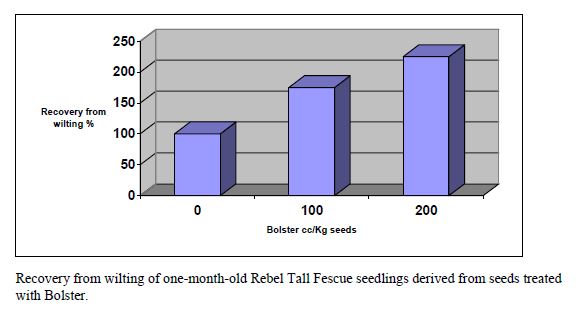 Often turfgrass seedlings are subjected to droughty conditions before they become fully established resulting in poos turfgrass stands. This frequently happens on non-irrigated areas such as highway corridors. Reestablisment becomes costly. Not only the expense of renovation could double the initial cost of expenditures for repair caused by erosion resulting from poor turf stands.
This experiment was performed to demonstrate the influence of biostimulant in reducing the effects of drought on tall fescue seedlings and the stimulation of subsequent drought recovery.